Instagram Name Style Changer
If you are looking to change up your Instagram name style, you are at the right website. We here at fancyfonts.top provide different and unique font styles which can be used to change the way your Instagram name appears.
Stylish Name Maker for Instagram
So you are tired of your current name style and want to change it to something new and fancy. Using this tool, you can easily make a stylish name for your Instagram profile. The best thing about this name changer is that it's quick, easy and free.
There are a variety of different styles to choose from, so you can find one that suits your personality. Once you've found a style you like, just copy and paste it into your Instagram profile. It's that easy!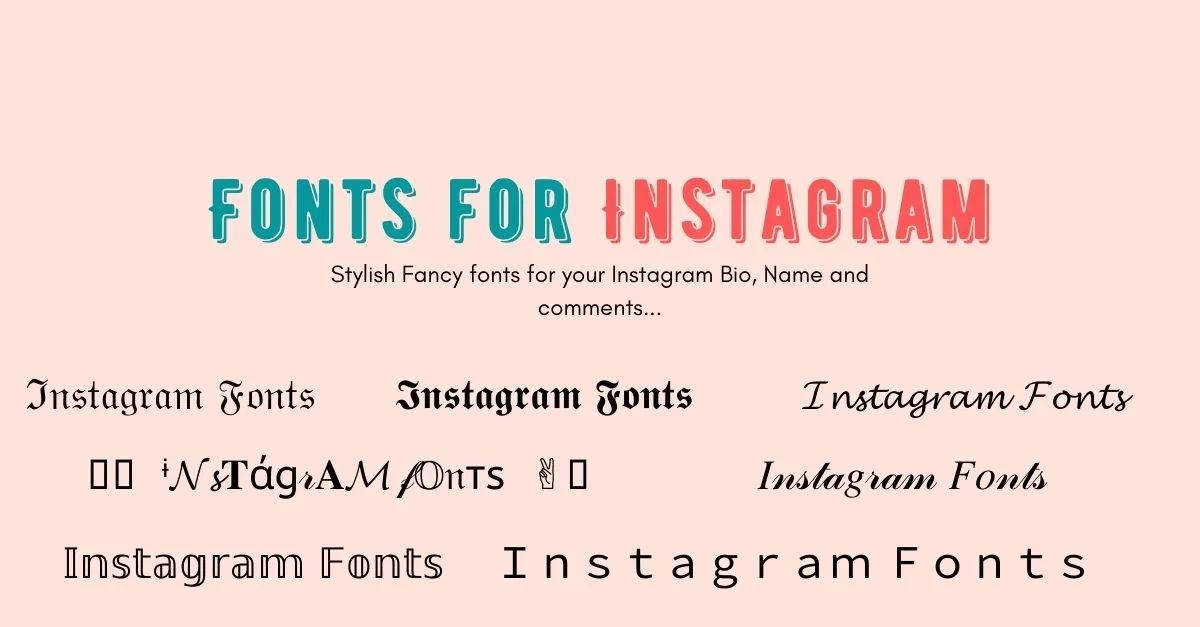 Steps to change the name style on your Instagram
Visit the Instagram Name Style Changer tool.



Enter your name in the text area box. Here the tool will automatically generate many different Styles of your name.




Choose the one that suits your personality. And hit the COPY button.




Visit Instagram and go to → Profile → Edit Profile.




Now paste your name in the NAME section and click on the SUBMIT button.



Hurray! You are done. You have successfully changed the name style of your Instagram. Now visit your profile again to see the changes made. You will find that the new name style is now live on your Instagram.
There are currently 20 different unique styles to choose from. But the tool is so advanced that it mixes those twenty with different emojis and fancy symbols and creates a totally different name style using these characters.
So what are you waiting for? Start changing your name style now.